Braille Book Fair
Each year, the American Action Fund for Blind Children and Adults provides an extensive collection of Braille and Twin Vision® books to the Braille Book Fair conducted at the national convention of the National Federation of the Blind.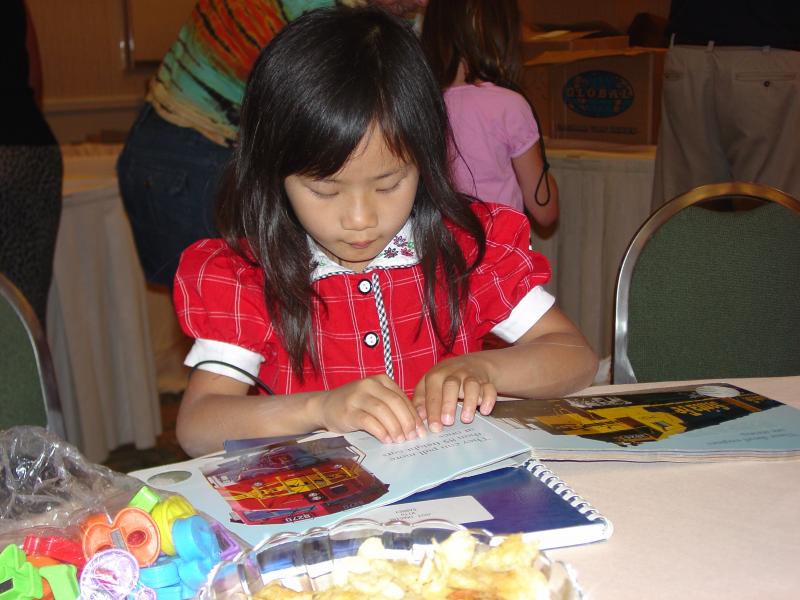 This unique event provides hundreds of Braille readers of all ages the rare opportunity to build their very own collection of Braille books free of charge.
Action Fund volunteers, including many board members, sort and set out the books, assist browsers as they look for titles, and work with volunteers from UPS to pack and ship the books for the guests who have come from all over the country to participate in this one-of-a-kind event.
Contact [email protected] for more information.